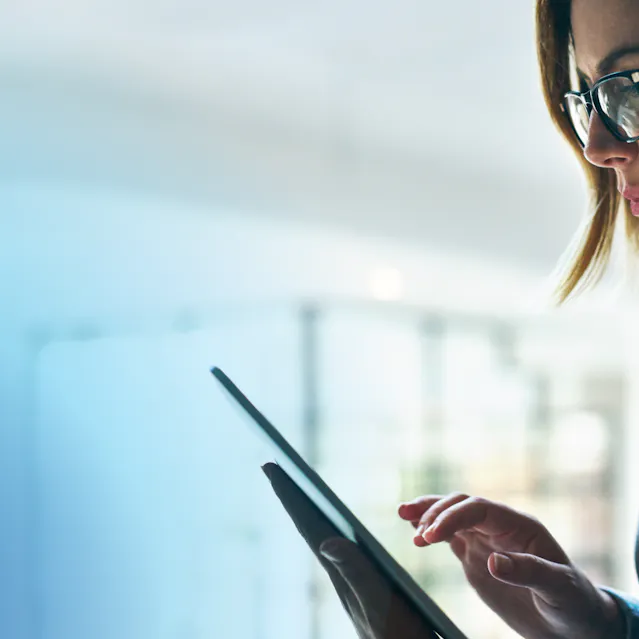 POLUMANA®
The app for mobile sales and service
Increase efficiency. Inspire customers.
With the POLUMANA® apps, you can easily automate, standardize and simplify sales and service processes in B2B. POLUMANA® facilitates interactions between manufacturers, retailers and customers and ensures a modern customer experience. Online, offline, everywhere.
Digital distribution
The POLUMANA® sales app ensures a noticeable increase in sales. It clearly compiles all the important data for the sales talk: from customer information to the complete catalog. No matter in which systems the data is stored - everything is united on the mobile device, even offline. Important functions from route planning to ordering also make everyday sales work easier.
Digital service
The POLUMANA® Service App is the multitool for the technical field service. All necessary information, even from different systems, is displayed on a tablet. A service technician who really knows what needs to be done and can advise the customer thus becomes a trustworthy salesperson. Sophisticated functions from route planning to spare parts ordering provide additional support.
By the way
16,900 users
in sales and service use POLUMANA® for their daily work.
EUR 15 billion
sales volume is realized via POLUMANA® per year.
All in one app
Today, virtually every company uses a wide range of IT solutions, for example to plan resources better (ERP) or to address customers reliably (CX). Other applications are often added. However, this data is often limited or awkwardly available to employees in sales or service.
In the POLUMANA® app, all data relevant to sales or technical service is integrated, even if it comes from different systems. Employees can find clear and quickly accessible information - even from sources that are not accessible to the customer. This is the essential difference to a publicly accessible store system.

With POLUMANA® you overcome redundant data entry, media discontinuity and data loss.
The employee has real-time data on the dashboard of his mobile device and receives analysis tools that help him increase his efficiency and customer satisfaction.
Experience POLUMANA® in 30 minutes
True offline functionality
The POLUMANA apps also work when there is no network access. As soon as the tablet finds a network, the data is automatically synchronized and orders are brought up to date. Opportunity detection even helps the field sales force to do even more business with orders or service orders that were not in demand at the first moment.